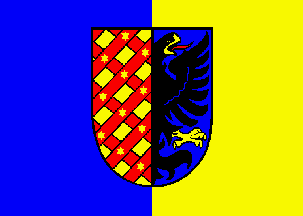 We are getting down to the last few rounds in the 5th to 10th tier of football. Promotion and relegation spots are still up for grabs in many leagues, but who knows what will happen with the reorganization of the leagues this summer? It is quite possible that more than one team will get promoted, or relegated. I haven't heard much about it lately, but the Czech FA wanted to do away with reserve clubs from the first and second division sides playing in the 2nd and 3rd divisions. If anyone has further clarification, please post a comment or send me an e-mail. However, I'm sure everything will become more clear over the next month or so.
Krajský Přebor (5th tier)
First place is all but decided with Hranice 9 points clear of Určice. Hranice plays a tricky home match against 3rd place HFK Olomouc, but I fully expect them to win. At the bottom of the table, Loštice makes the short trip to Litovel needing three points to try to find a way out of last place.
1 A třida, skupina B (6th tier)
First place Opatovice-Všechovice face one of their longest away trips of the season this weekend when they head to Jesenec. The journey is about 90km, which is quite far for this level of football. Opatovice are 7 points clear, and an away win would all but set them up for a first place finish. Jesenec are in last place, and they need a miracle to get out of their current position as they sit 10 points back of Plumlov.
1 B třída, akupina A (7th tier)
As usual for this division, I will start off with Haná Prostějov. After a successful weekend, which saw them win and Lipová lose, they sit four points clear. On Sunday afternoon Haná travels to Vrchoslavice, who were promoted last year. However, they are having a decent season, and a win would put them 7pts behind Haná. Meanwhile, second place Lipová have a home match against mid-table Radslavice. At the bottom of the table, there is a crucial match between last place Želatovice B and second to last Hustopeče. A win for Želatovice would see them pull within 3pts of Hustopeče.
Okresní Přebor (8th tier)
First place is coming down to a battle between three teams, Protivanov, Čechovice B, and Přemyslovice. Protivanov (1st place) have potentially the most difficult game of the three when they travel to near-by Hvozd (5th place). That being said, Čechovice B (2nd place) makes the very short trip to face Kralice B (4th place) in another difficult game. Who stands to benefit from these two games? It has to be Přemyslovice, as they travel to Otinoves hoping to pick up a win, and to see the first place and second place sides lose. If this happens, Přemyslovice would be in a tie for first place with Protivanov.