October 5, 2013
Olomoucký Kraj - 1 A třída (6th division)
Hranice B 4 Haná Prostějov 0
Attendance - 20
This was my second trip to Hranice na Moravé as my first trip was in 2002 to watch a Czech Cup game between Sigma Olomouc and Hranice. The the time, Hranice were playing in the 3rd division. I do not remember much from the game, but I believe Sigma won 2-0 and only a few other Sigma supporters made the short trip to Hranice.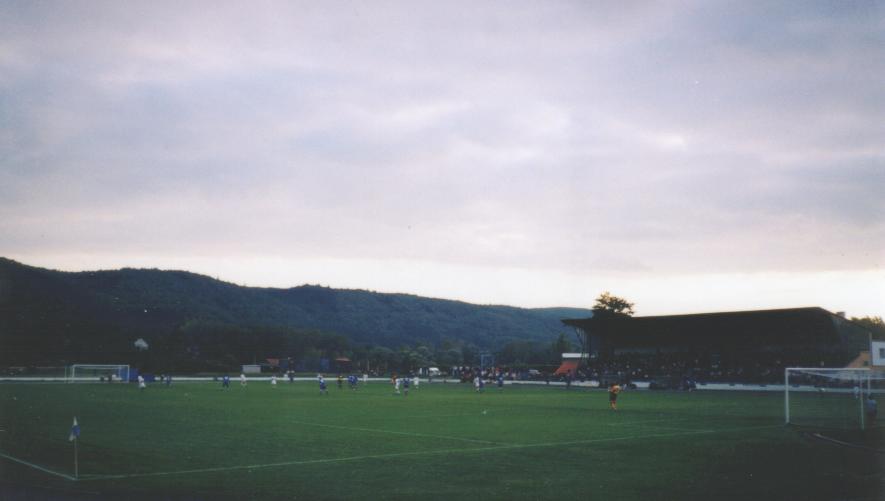 Czech Cup game from 2002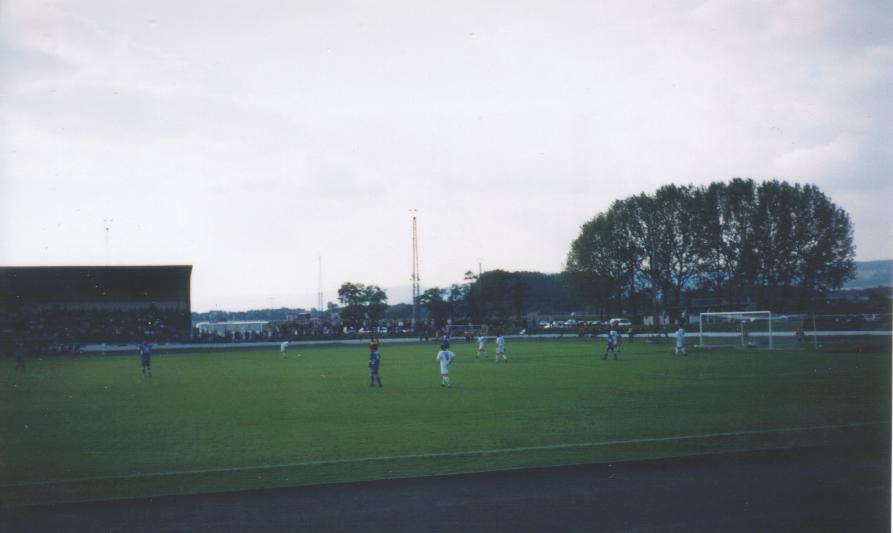 Czech Cup - Hranice vs Sigma in 2002
My trip a few weekends ago was easy enough, but it took a little long to travel 70km by train. I had to go from Prostějov-Olomouc-Hranice na Moravě. Hranice is a town of 18,000 people and looks to be a decent place for a short tourist visit, if you like that kind of thing. Unfortunately, if you are coming by train, the walk from the main train station to the football stadium is about 3-4km. It could be possible to take a weekend city bus, but they might not run that often. The stadium is across the river, and if you are travelling without the help of a map, you will definitely need to stop to ask for directions. There are not many signs leading to the football stadium.
The second negative of the weekend was that the game was played on an artificial pitch next to the main stadium. The quality of the pitch was okay for an artificial one, but it can never replace grass. The third negative was the main stand. It reminded me of the temporary bleachers so often found in North America. This one was not in the best of condition, and looked like it had had better days
The fourth negative was the actual game. The hosts had a few Divize (4th division) players, which clearly made a huge difference. Haná never had their heads in the game, thanks to a few unfortunate calls by the referee. Everything just went downhill after a 50/50 penalty call against Haná early in the game. Hranice B scored, and from there on in, never looked like they would drop any points. The guests collected 8 yellow cards, and 1 red for their efforts. A number of yellow cards were for yelling and complaining to the referee. Attendance was only around 20 people and at kick off there were only 5 people.
As a Haná supporter, it was a game I will want to forget.